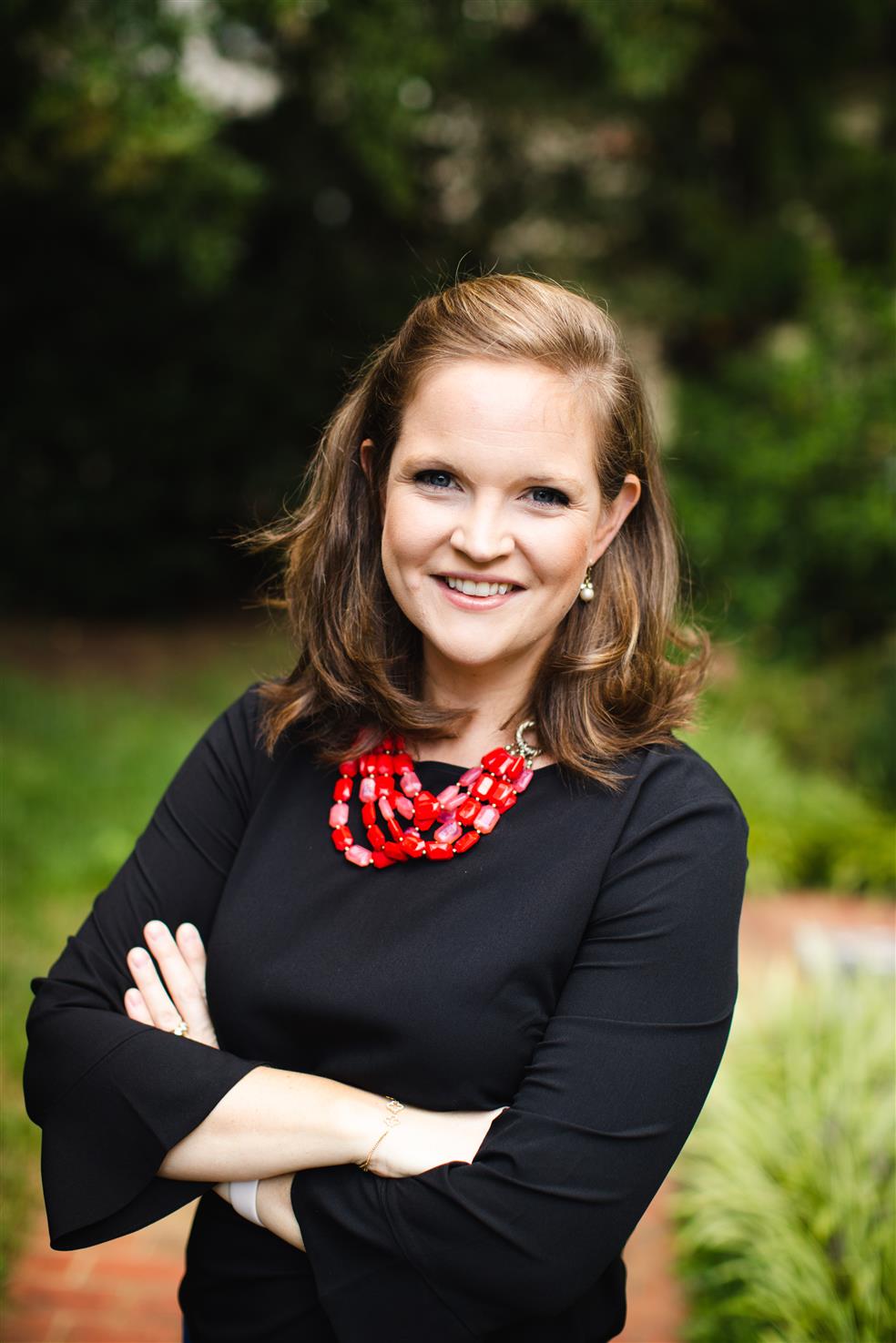 Dr. Elizabeth Joyner holds degrees in piano performance, voice, and German from the University of Arkansas, and has performed as a soloist and ensemble member for audiences throughout the United States, as well as in Germany, France, Portugal, Austria, and Brazil. She studied music in Leipzig, Germany on a Fulbright Scholarship, and holds a Ph.D. in musicology from Duke University.
As a young pianist, Dr. Joyner was an International Member of the Piano Guild from 1988-2001, receiving 15 consecutive superior or superior-plus ratings. She was also the recipient of the Paderewski Gold Medal from the American College of Musicians, and received numerous young artist awards throughout her preparatory and collegiate years. Since being admitted to the prestigious Freiburg Bach Choir in 2003, Dr. Joyner turned her musical training to voice and has since established a successful career as a soloist and ensemble member. She has appeared in several projects with the Raleigh Bach Soloists and Duke Bach Ensemble; the Charlotte Bach Akademie and the North Carolina Baroque Orchestra; the Winston-Salem Symphony, Choral Society of Durham, and Concert Singers of Cary; and, most recently, a tour at Gloucester Cathedral and Westminster Abbey with the Duke Evensong Singers in summer 2018. Dr. Joyner recently moved to Charlottesville, Virginia with her family and is based in the Rose Hill neighborhood near downtown and UVa.
Piano students may expect a traditional approach to technique and theory: advanced students work towards building a classical repertoire, while beginning students focus on reading and principles of theory using games, technology, and imaginative methods for developing a healthy technique. As a voice instructor, Dr. Joyner specializes in choral voices and developing soloists; attention is given to breathing, posture, vocal expansion, and artistry.
Dr. Joyner welcomes piano students of all ages and abilities, from beginners to advanced students, and voice students who are middle school age and beyond.